---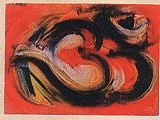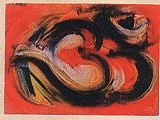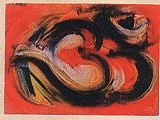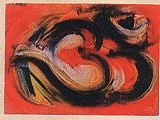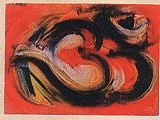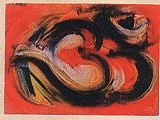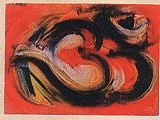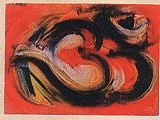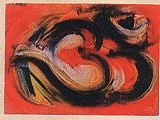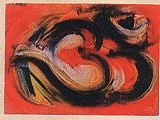 Hindu DeitiesGo To Bottom

Lord Brahma

Saraswati

Lord Narad

Lord Vishnu

Laxmi

Meenakshi

Lord Shiva

Durga

Gauri

Lord Ganesha

Lord Kartikeya

Ganga

Lord Rama

Lord Krishna

Lord Hanuman

Gayatri

Kali

OM
---
Lord Brahma, the creator God of the Trinity appears seated on a lotus (a symbol of glorious existence), He has four heads and hands. Each hand is holding a sacificial tool (sruva), the Vedas (knowledge), a water pot (kamandalu) and a rosary respectively.His vehicle is a swan (hans) which is known for its judgment between good and bad. Lord Brahma's consort is Goddess Saraswati, the Goddess of Learning.


---
Goddess Saraswati (Sarasvati) is the wife (consort) of Lord Brahma and possesses the powesr of speech, wisdom and learning. She has four hands representing four aspects of human personality in learning; mind, intellect, alertness and ego.She has sacred scriptures in one hand and a lot us (a symbol of true knowledge) in the second. With her other two hands she plays the music of love and life on the violin (veena). She is dressed in white (sign of purity) and rides on a white goose (swan).


---
Narad (Narada) has a lute in one hand and a pointed knotted tuft of hair in the center of the otherwise clean-shaven scalp. He plays a subsidiary but very important role in numerous religious scriptures.According to Mahabharat, Narad was the son of Kashyap and his mother was one of the daughters of Daksha. Another account says that he sprang from the forehead of Brahma. Narad is shown as a wandering seer going from one place to another. He is reputed to have invented Veena, the principal stringed instrument of India and is deemed to be the leader of celestial musicians.He is famous as a mischief-maker and in India his name is taken as a symbol of a person who is always creating one or other type of light mischief for Gods and Goddesses.


---
The preserver god of the Trinity has four hands. The first holds a conch shell (sankha) indicating spread of the divine sound "Om"; one holds a discus (chakra), a reminder of the wheel of time, and to lead a good life; one holds a lotus (Padma) which is an example of glorious existence and the fourth hands holds a mace (gada) indicating the power and the punishing capacity of the Lord if discipline in life is ignored. His vehicle is the swift-flying bird Garuda which can spread the Vedic knowled ge with great courage. The dark color of the Lord represents the passive and formless ether, a great quality for a pervading god. He rests on the bed of the powerful, coiled serpent, Seshanag who represents the sleeping universe. Lord Vishnu is also known as Hari, the remover. Lord Vishnu's consort is Goddess Lakshmi, the Goddess of Wealth.


---
She is the consort or wife of Lord Vishnu and is the goddess of prosperity, purity, chastity and generosity.Her four hands represent four spiritual virtues. She sits on a fully blossomed lotus, a seat of divine truth. Her personal charm is considered par excellence. An aura of divine happiness, mental and spiritual satisfaction, and prosperity always exist around her.Her palm is always extended to bless people. She is adored by Lord Ganesha


---
Sri Meenakshi Devi is the incarnation of Parashakti. The sthala purana has it that the King Malaya Dhwaja, a great devotee of Lord Shiva was childless and hence conducted puthra kameshti yagna. Goddess Parvathi was born and named as Meenakshi (Her eyes being in the shape of fish).Meenakshi was a great devotee of Lord Sundareswara (Shiva) and the Lord comes in disguise followed by many thrilling episodes known as (sixty four tiruvilayadals), before manying the goddess Meenakshi. Many poets adorned the court of Pandya Kings and Madurai was the seat of Tamil literature. It was also popularly known as the birthplace of Tamil Sangam.Shri MEENAKSHI (Madurai --Tamil Nadu) : Madurai is about 492 Kms. from Madras. This town is famous for Goddess Meenakshi temple and was capital of Pandya Kingdom.


---
Lord Shiva appears in a meditating but ever-happy posture. He has matted hair which holds the flowing Ganges river and a crescent moon, a serpent coiled around his neck, a trident (trishul) in his one hand and ashes all over his body.The Lord's attri butes represent his victory over the demonic activity, and calmness of human nature. He is known as the"giver" god. His vehicle is a bull (symbol of happiness and strength) named Nandi. Shiva-Linga, a sign of the Lord, is adored instead of him. Shiva temples have Shiva-Linga as the main deity


---
Goddess Durga, also known as Parvati or Lalitha is the wife (consort) of Lord Shiva and exists in various divine (both friendly and fearful) forms. Two of her fierce but very powerful forms are Durga (goddess beyond reach) and Kali (goddess of destruction).Both have eight hands and great power and energy (Shakti). Durga rides on a lion and Kali rides on a corpse of a demon. Parvati was called Sati in her previous divine incarnation. The family of Lord Shiva, Parvati and their sons Ganesha and Kartikeya is an ideal example of family unity and love.She has a charming personality. She is adored by married women for a happy married life.


---
Gauri represents purity and austerity. She is the Kanya (young, unmarried) Parvati who had undergone severe penence in order to get Lord Shiva as her husband. Sita, the consort of Go To Top
---
Hindu dharma accepts the existence of several Gods or deities, it accepts only one God, the Supreme.Brahma, Vishnu and Siva. are not three independent and separate deities, but three different aspects of the same Supreme God, while engaged in the processes of creation, sustenance and destruction of the universe, in that order. It is similar to the role played by the same person as the father at home, as the boss in the office and as a customer in a shop. Other deities also should be considered in the same light, as different aspects of the Supreme God, manifesting themselves for specific purposes.The powers of these deities which are inseparable from them - just as the power of fire to burn cannot be separated from fire itself. This power is conceived in the form of their consorts, Sarasvati, Parvati (or Sakti) and Lakshmi.This is not to say that these deities are imaginary creations. All of them, without exception, are different modes and aspects of Paramatman, the Supreme Self or God


---
Kartikeya, the second son of Lord Shiva, and Goddess Parvati is also known as Subramaniam, Skanda, Guha, Shadannana or Sanmukha (because he has six faces).He represents a person of perfection. He is the war God, the Hindu equivalent of Mars and Ares. He was created by all the Gods to lead the heavenly hosts and destroy the demons. He is the most masculine and fierce of all the Gods. He is also fire, Agni and is very Pitta (fiery) in nature. While Ganesh removes all obstacles, Skanda bestows all spiritual powers, particularly the power of knowledge.In one hand he carries a spear called sakti which symbolizes the destruction of negative tendencies in humans. With his other hand he always blesses devotees.The Lord's vehicle is a peacock which is capable of destroying harmful serpents (symbolizing harmful ego and bad desires of people).


---
Ganga The Goddess Ganga, representing the river Ganga (Ganges) is shown white in color, wearing a white crown, sitting on the sea animal crocodile, holding in her right hand a water lily and in her left hand a lute.Rig Veda mentions the name Ganga only twice but in the later Puranic period, Ganga assumes great importance as a Goddess. She is called Mandakenee in the heaven and Bhagirathi in patal. Purans declare that the sight, the name and the touch of Ganga takes away all sins and that bathing in Ganga bestows blessings of the highest order. The cremation of a dead body at the banks of Ganga and the immersion of the remains of a dead in its water after cremation elsewhere is considered propitious. Gangajal, the water of Ganga, is very sacred, and is used for many pujas (religious ceremonies). Those who die within specified limits of Ganga, called Gangakshetra (the land of Ganga), are believed to go to the heavenly world and all their sins washed away.The other sacred rivers for Hindus are, Yamuna, Saryu, Sindhu, Godavari, Kaveri, Narmada, Gomti, and Brahmaputra.

---
Lord Rama is one of the most commonly adored gods of Hindus and is known as an ideal man and hero of the epic Ramayana.He is always holding a bow and arrow indicating his readiness to destroy evils. He is also called "Shri Rama". More commonly he is pictured in a family style, (Ram Parivar) with his wife Sita, brother Lakshman and devotee Hanumanwho is sitting near Lord Rama's feet.


---
Because of his great Godly power, Lord Krishna is another of the most commonly worshipped deities in the Hindu faith. He is considered to be the eighth avatar of Lord Vishnu. Shree Krishna delivered Bhagwad Gita on battlefield to Arjun. He, like Lord Rama, is also known for his bravery in destroying evil powers throughout his life. The Lord is usually depictted as play ing the flute (murali), indicating spread of the melody of love to people. He is also shown with his childhood devotee Radha. The Lord is usually remembered and worshipped as Radha-Krishna. The pair symbolizes the eternal love between people and god.Lord Krishna is also shown with his pet cow, his childhood favorite. Lord Krishna performed many divine sports (leela) as a child


---
Hanuman is a monkey god. He is a noble hero and great devotee of Lord Rama of the Ramayana. This deity is a provider of courage, hope, knowledge, intellect and devotion. He is pictured as a robust monkey holding a mace (gada) which is a sign of bravery and having a picture of Lord Rama tatooed on his chest which is a sign of his devotion to Lord Rama. He is also called Mahaveera. (the great hero ) or Pavan-suta (son of air) or Bajarangbali.


---
Gayatri is the name of one of the most important Vedic hymns consisting of twenty-four syllables This hymn is addressed to Lord Surya (Sun) as the supreme generative force. The hymn says, "We meditate on that glorious light of the divine Surya, may he, the lord of light illuminate our minds". One of the sacred texts says, "The Gayatri is Brahma, Gayatri is Vishnu, Gayatri is Shiva, the Gayatri is Vedas" Gayatri later came to be personified as a Goddess. She is shown as having five heads and is usually seated within a lotus. The four heads of Gayatri represent the four Vedas and the fifth one represents almighty God. In her ten hands, she holds all the symbols of Lord Vishnu. She is another consort of Lord Brahma.


---
Goddess Kali is another form of Goddess Durga or Parvati.Shree KALIMATHA (Calcutta West Bengal) temple known as Kalighat Temple situated in Calcutta is one of the 52 Sakti Peetas of india. It is situated in Alipore about 5 miles from Howrah. There is always a big crowd of devotees from all over the country to worship the Kali Mata. The poojas and other festivals of light, crackers and colorful processions connected with Navaratri celebrations are hallmarks and highlights of the festivals conducted in honor of the Goddess Kali.


---
The mantram Aum denotes God as the Primal Sound. This sound can be heard as the sound of one's own nerve system, and meditators and mystics hear it daily, like the sound made by an electrical transformer or a swarm of bees, or a thousand vinas playing in the distance. It is a strong, inner experience, one that yogis hold with great reverence.The meditator is taught to inwardly transform this sound into the inner light which lights up ones' thoughts,and to bask in this blissful consciousness of light. Literally, Pranava in Sanskrit means "humming." Pranava is also known as the sound of the nadanadi sakti. Hearing it one draws near to God Consciousness. When we are living in the lower chakras, or when the world too strongly dominates our mind, this sound may, for a time, not be heard. But it returns as awareness withdraws, as the mind becomes perfectly quiescent, silent, still. Listen for this sound in your quietest moments and you will learn to recognize it as a daily encounter with the Divine that lives within all men, within all creatures, within all existence. Aum Namasivaya!


---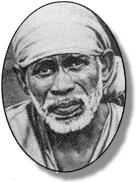 Shri Shirdi Sai Baba
Visit Sai Baba Site
For more information about Hindu Religion


Please Visit the sites: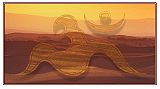 and
Tell me how you appreciate this site and E-mail me :pawankumarjha@hotmail.com

***Note:The symbols used in this site are from above mentioned sites